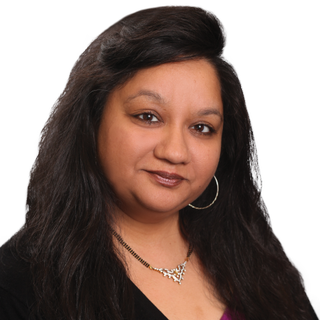 Janki Patel Realtor/CEO for The Janki Patel Team Realtor/CEO for The Janki Patel Team
Tel: | Email: janki@thejteam.biz
Address: 41111 Mission Blvd., Fremont, CA 94539 | Company: Legacy Real Estate & Associates | License ID: CA01878727
License ID:

CA01878727
Tel

:
Email

: janki@thejteam.biz
Company

: Legacy Real Estate & Associates
Address

: 41111 Mission Blvd., Fremont, CA 94539
ABOUT JANKI PATEL
At The Janki Patel Team, we understand that buying or selling a home is a huge investment decision and we want to be there with you - helping you - every step of the way. We strongly believe a home is where the heart is and our purpose is to ensure that you find the right fit. Janki Patel founded The Janki Patel Team in 2012 with a vision of creating a collaborative and engaging work environment that fosters education, builds trust, and helps our clients find happiness with their home sales and purchases. Janki's emphasis on education and mentoring new agents is a testament to the growing success of The Janki Patel Team and its keen ability to exceed the expectations of its diverse clientele.

Janki began her journey as a real estate agent over 15 years ago in New Jersey and she has carried over that same passion and drive to assist buyers and sellers in the San Francisco Bay Area. Janki and her team have extensive knowledge and experience with short sales, luxury homes, first time homebuyers, VA buyers, FHA Buyers & Sellers. In the past 7 years alone her team has sold over 200 homes for top dollar in the following areas: The Tri-Cities Area which include Fremont, Newark and Union City, as well as the Tri-Valley area which includes Pleasanton, Dublin & Livermore, East and South Bay areas of California!

Our mission at The Janki Patel Team centers on helping buyers find their dream home cost effectively; and helping sellers gain the maximum net profit while simultaneously finding the right match for their home. We value our clients dearly. When we are able to put keys in the hands of a first-time homebuyer entering their dream home or put a smile on the face of a seller who just gained a net profit beyond their wildest dreams – nothing brings us more joy. We couldn't be more thankful to our network of amazing clients throughout the years. They continue to show us support with wonderful referrals and great testimonials.

(Trulia) http://www.trulia.com/profile/jankihpatel/
(Blog) http://activerain.com/profile/jankihpatel

In 2014, Janki became the President-elect for the Women's Council of Realtors® for the Tri-Cities Network (WCR). In 2015, Janki became President of WCR Tri-cities and due to her successful year, she was elected for another year in the office—a first for WCR Tri-cities Network. As Janki and her Team evolved, they decided to join Legacy Real Estate & Associates to further their business and grow their Team to the next level. In 2016, Janki joined the prestigious Legacy Real Estate & Associates. Janki and The Janki Patel Team continue to stay on the pulse of the latest real estate trends and benefits in the Bay Area.
Ultimately, Janki and The Janki Patel Team go above and beyond just finding you a home or helping you sell your home – they develop a partnership where you become a part of The Janki Patel Team family– and where you can rely on and rest assured that your needs and wants are always her first priority. If you are in search of a dynamic, passionate, and deeply driven real estate agent and team, look no further.

Areas of Expertise
BUYER SERVICES
We're here to help you find the home of your dreams. With a team of experts guiding you every step of the way, our extensive knowledge and experience will ensure you have the best home buying experience possible.
how it works
SELLER SERVICES
We take the stress out of selling your home by providing a seamless experience from start to finish. Our team will put you in the best position to market your home and sell it for the highest possible price.
get our service
TESTIMONIALS
Janki Patel is one of the most caring and helpful individuals you could ever come across. Her dedication and enthusiasm does not go unnoticed. She is an incredible realtor and helped us find our dream home within 2 days!! She was even able to close the deal within 20 days. She was by our side throughout the entire buying process and was always there to answer any of our questions and concerns. We are first time home buyers and are so thankful that we had Janki by our side. She is very knowledgeable in the real estate market and always knows what's best for her clients. If you're looking for buying a home, don't hesitate and contact her, you won't regret it!! She's an amazing individual inside and out!

Carlos B. Livermore, CA 7/29/2014

Janki is one of those professionals who always exceeds expectations. She knows the market and continually takes initiative to drive traffic and buyers to our communities. We have brought her on as one of our Premier Partners with Pulte Homes, based on her professionalism, her high caliber client base, her superior team, as well as her ability to close every loop and continually communicate with the upmost professionalism. Janki is a pleasure to work with and I look forward to continuing to work with her in the future. Janki is one of those professionals you know will always come through for you when you need it most.

K. T. San Antonio, TX 7/19/2013

This is a long overdue post. Janki is the realtor that you'd want for life. She and her team dedicated their time and effort in saving my townhouse from a short sale to a very successful equity sale. She was able to work with my busy schedule and communicated with me via e-mail and text messages at all hours in the day. I felt that I was in good hands throughout the whole process. She made me feel as though I was her only client even though I know that wasn't the case.

sheila m. Fremont, CA 10/2/2013

Janki Patel is definitely the best Realtor I have known in bay area. Actually I have not seen such a good Realtor for a long time. Not only she has great skills in the field but also she is very patient providing all kinds of help to her clients. She is exceptionally good in terms of responsiveness and answering phone calls. I feel like she is always available to help when I need. This is not off ten possible from other agents. Janki knows a great deal of market move and can help her clients get a deal successfully. She recently helped us buy a house in Mountain House and my wife & I are very happy. As you may have known, in the current market, it is not easy to get a house at a reasonably price but with her help, we did get a deal we wanted. Janki knew what we want and helped secure the deal with her excellent skills. In addition, Janki also provided us a lot of very useful advice during process because she always stands at our side. I recommend Janki with no doubt to anyone who is looking for a Realtor to buy and sell. I definitely will use her as my agent in all my real estate needs and refer to all my friends. Besides, Janki has very good personality. She is very kind and nice.

H C. San Ramon, CA 7/24/2013

Janki and her team put my wife and I in our current home, which we love. She spent the time to get to know our preferences and understand our lifestyle to find us a home that was a match. She truly had a talent for matching this! She has a very clear understanding of the real estate market in the Bay Area. Things shift quickly in this tumultuous real estate market and she's on top of every turn. The house we purchased was a short sale. While we knew we had to be patient, she and her team shaved two months off of our schedule! They were really pit bulls when it came to working with multiple banks in this complex transaction. Janki is professional, attentive, treats her clients like family and truly cares about putting you and your family in a great home!

M G. Fremont, CA 7/9/2013

Janki and her team are incredible! I am beyond impressed with the professionalism of her as well as how smoothly the process went from start to finish. Janki was very easy to talk to and made every effort to take the time to understand my unique situation. She was not only my agent but also was my confidant during the process. She made sure I understood every step in the process as well as keeping me up to speed with the current market trends/conditions. She has a very calm demeanor even in the most high stress situation which is something I needed more than anything. She surpassed my expectations by miles and I am so thankful I entrusted her with the sale of my home. She was able to get over asking price with multiple offers brought to the table. Everyone on her team from her assistants, photographer, stager, people who ran the open house etc. were awesome. The marketing materials produced were of very high quality and attention to detail was obvious throughout. I feel blessed to have come across her and when the day comes I do this all over again, she will be the first and only person I call! She will always hold a special place in my heart.

Melissa G. Melissa G. Hayward, CA 8/13/2015

Janki Patel is a powerhouse Realtor that is very detail driven. She has always performed whit the utmost care for her clients and professionalism with other agents. She is what other Realtors aspire to be - or SHOULD aspire to be. It is not often you will find a sales person plug another in the same field but Janki deserves it. Dedication, determination, professionalism and a wonderful person in general. What more can be said.

Tony D. Newark, CA 7/9/2013

Janki just sold our home in 7 days, way over asking price!!!! Her communication skills are impeccable, her organization and systems are all in place but, the best part of working with Janki was her professionalism, nurturing, caring & concern for our every wants & needs. She asked the important questions and really listened to our answers. In a time that was overwhelming for us it helped immensely to have someone with a clear, neutral head to guide us in our decision making. She had a professional team to help us with every aspect of our selling process from staging to landscaping to the moving and storage. But the heart of our story is the best part. We were about to purchase a home in an area that would take us out of the community we have lived in for over 30 years. Janki knew we loved our community. Even though her questions may have changed our minds to move she asked them anyway and possibly sacrificed the sale but she asked away. We realized we didn't want to move out of our community but found another home within it that would meet our downsizing desires. We're so happy and grateful to Janki for making us slow down for just a bit to think of what we were really doing and possibly giving up. We are now in a lovely home, in our beloved community and beginning a new chapter in our lives. We will forever be grateful to Janki for her insight and concern and her courage to speak up boldly and save the day! Janki is not only a Realtor for the selling or buying of a home but a Realtor/friend/confidant for every part of our real estate wants & needs.

Donna S. Fremont, CA 9/4/2014

Lightning Fast Communication

We signed up Janki Patel in September 2014 and stepped in our dream home in November. Quick turnaround was a result of lighting fast communication, true professionalism and sense of urgency at times. Janki is very experienced realtor and managed the process efficiently and effectively. My wife and I still talk about the day when we had liked a house and Janki was asking us - "are you sure?" Think about noise as this house is closer to the road! Isn't this fiduciary responsibility above self-interest? As first time home buyers, we are thankful to Janki for answering our questions patiently.

Janki will also provide you the references for several steps (inspection, mortgage agent,...) that are required to be completed before you walk into your house. You are encouraged to shop for best mortgage rates in the market.

I highly recommend Janki and J team!

Nitin G. Fremont, CA 11/18/2014

If your looking for a real estate agent Janki is the one for you. I had a stressful sale of my home with the buyers. Janki stepped up & handled the situation with a calm & stressfree attitude. She always reassured me every thing was ok, not to worry she would take care of everything & she did. My house was sold in 1 week. Janki is a wonderful agent. I can't say enough of what a wonderful real estate agent she is.Thank you Janki

Liza E. Fremont, CA 5/15/2015

Worked with Janki recently buying our first home. It was a great experience all together. As the other reviewers have noted, Janki is very energetic, as well as extremely knowledgeable in her domain. She is super friendly to work with, very flexible and spends the time to make sure you understand everything that is involved, know your choices as well as make sure you are comfortable with your decision. I cannot think of one thing she could have done differently to make our home buying experience any better. She and her team have the whole thing down - they know exactly what to do when so we didn't have to scramble around trying to figure out next step every day.

I highly recommend the J team and Janki and would give her more than 5 stars if yelp allowed it! :)

Rush D. Sunnyvale, CA 8/21/2014

Janki was our agent when we bought our house in Fremont. We were still in the process of moving to the bay area and Janki worked with our schedule, arranged for us to see houses when we could be here, gave us invaluable advice and worked hard to get us the house of our choice so we could move right in. Thank you, Janki!

Sandip P. Fremont, CA 1/10/2016

Janki represented us in both, buying our new dream home, and selling our old home where we lived for more than a decade. It took us over 18 months to find our new place. All along, Janki was patient, provided numerous listings, gave valuable input and guided us through the process. Janki's big plus - she is very prompt in communicating with her clients - weekday evenings, weekends, after hours....she is always there and responsive. She and her J-Team (Michelle, Natalie, and others) are always on top of things and kept the transactions going very smoothly. A big thanks to Janki and her team, we are enjoying our new place. Janki was also kind to provide contacts for movers, landscapers, general contractors. She works very well as a team with her clients. In summary, a knowledgeable, professional, friendly real estate agent and a good friend of our ours now....

Ranga S. Fremont, CA 1/17/2016

We just purchased new home with help of Janki, we loved the way she handled our home purchase from start to finish, every thing was taken care in timely manner, she was very pleasant to work with and put us at ease for entire process this is our first home purchase and we were nervous about but it was made easy by her, she is the best

Sanjay P. Fremont, CA 4/26/2015

Working with Janki Patel and the J team in Jan 2016 to sell a family home and then in May of 2016 in the purchase of a new build in Sacramento ca- has been a very seamless and professional experience! Working with the team is also very personal which makes an emotional process smoother. As a real estate professional I would highly recommend for my clients to work with Janki and her team for all of their RE needs! I am happy to work with the J team on future referrals and hope to partner and work with any lending needs that the J team's clients may seek in the near future!

Nilomi P. San Jose, CA 6/8/2016

Now working with Janki for sometime I can say your in good hands. When it comes to selling your home she network with the best companies to get your home ready for the market. Not only is she good in selling but purchasing a new home is no problem with Janki she very patience, attentive to her customers and ready to find you a new home of your dreams.

Joe C. San Ramon, CA 8/4/2015

I worked with Janki on a recent transaction. Her team was phenomenal from start to finish and assisted in a very smooth escrow process. My buyers are happy and loving their new home...thanks so much J-Team! Tamika Ellsworth, EQ1

Tamika E. Hayward, CA 9/10/2015

Dear Janki,

I want to commend you for the professionalism in handling your Mono Lake listing. Even though you had more than 30 offers and the tremendous work that comes with that, you were straight forward in your instruction and responded in a timely and fair manner. I submitted one of the offers and was not the winner, but I was impressed with your organized work and prompt response.

I have summit three offers in the same neighborhood in the past two weeks, and I did not received the level of professionalism and timely response you provided. And I wanted thank you for that and let you know that you stood out!

Noemi R. Los Altos, CA 7/29/2014

Janki is honest and very helpful. Her team provides quick response and they make sure everything closes in the given timeline. We are impressed, satisfied by her work and very much happy to choose her as our agent . And definitely am going to refer her to my friends and family .. Thank you very much Janki Patel .. You are awesome I must say you are the best at what you do :) it was great working with you. And thanks a ton for working meticulously to take care of every little things for us .. :) :)

Asha H. Milpitas, CA 11/11/2016

My decision to relocate was contingent upon the sale of my San Jose home. Janki was highly recommended by the other Keller Williams agent, and I do appreciate that referral. Exactly 15 days after first meeting Janki, she presented me with multiple offers, all above asking price. Her team is phenomenal, which seems to be the key to her success.

Vicki D. Sun City, CA 12/30/2015

We used Janki as our agent to buy a house for our expanding family.
Janki was very prompt and direct in communication and still very sensitive to our needs.
We had only a positive experience with her.
She was also able to work with our bank, making sure that the closing date is not slipping.
I enjoyed working with her, and it is great to have such a reliable person guarding your interests in such important moment in life, like buying a house.

Timur V. Mountain View, CA 1/7/2016

We recently bought home in Cupertino with Janki as our agent.

Right from the very beginning, I found Janki professional, direct, and sensitive. She has the right blend of assertiveness and sensitivity. I found it easy to communicate with Janki and she responded to all our questions promptly. Mostly within minutes on critical situations.

At every step, Janki explained what to expect and when. She and her team updated us quickly. She was lightening fast in rectifying mistakes no matter who made them. With her full attention, we felt like her only clients, even though she was juggling many. For example, during the walkthrough before the closing, she directed hours of her attention to our concerns and followed up diligently.

Our lender was not the most pleasant one to work with and we would not have closed on time if Janki did not step up to communicate with all the involved parties (her J-team, sellers, escrow, broker, lender). She demonstrated great temperament and strategic insight. You can rely on her, when time is short and things don't progress as planned. She will make the magic happen.

Janki understands, yes there is paper work involved, but there are real people behind each contract.

Will I go with J-team if I were to sell my new home? A thumping yes. I know I will be in good trustworthy hands.

1 person voted for this review

Narendra S. Cupertino, CA 6/4/2016

One of the most important characteristic of working with Janki & her team is, they are very prompt in responding to any of your requests/questions. Any time of the day, you are sure to receive quick response. Not only it is super important in the buying process, it comes out as getting or loosing the house sometimes. She easily kept Listing Agent and Title company on their toes to get through the process.

Keeping it real!! She manages the expectations correctly and won't hesitate to call Spade a Spade. No false promises and clear communication. Its easy to forget that these are important things to get through process smoothly.

Thank you Janki for helping us get the house we loved. :)

Nilay P. Livermore, CA 6/12/2016

Janki was referred to me by my sister-n-law. My decision to move was dependent upon selling my current house. Janki explained the process to me step by step and told me exactly what I needed to do to get my house ready. She was able to tell me what the fair market value was and priced the house accordingly. Within 3 weeks Janki was able to fish through offers and find the one that worked. Janki and her team are knowledgable, efficient and reliable.

Selling a house is stressful but knowing you have a great Realtor on your side makes the process a lot easier. If you are in the market give Janki a call I promise you won't be disappointed.

Thank you J Team for all your hard work!

Mona P. Sacramento, CA 2/11/2016

We became a home owner yesterday. Janki has walked us through the entire process with ease and helped us remain calm through out in spite of the lack of experience in selling or buying a home in our life so far.
I definitely suggest her to all of my friends who are looking to buy houses in near future.
Janki, you rock! Natalie, you rock too.

Sanoop K. Sunnyvale, CA 12/9/2016

Janki and her Team helped us tremendously in getting our very first house. Never reviewed anyone or any business using yelp but felt I had to share to other Yelpers our Gem we found in Janki.

Janki is not your typical Real Estate Agent, who would just show you listings then collect their commission. She explained everything to us. Sat us down and gave us a better understanding on how will it work. She is very personable. Considering she's not even referred to us by anyone. We felt immediately that we could trust her and she's definitely on our side.

Helped us submit an offer on a property that we didnt even think we had a chance. After 6 mos of house hunting with our previous agent, janki handed the keys to our first house 1 month after the offer and 33 days after we met her.

Im not paid to write a review. LOL. Just a simple way of saying thank you so much to a wonderful person.

Jaime E. South San Francisco, CA11/12/2016

My public apologies to Janki and her team for my late review. I have settled into my new house for over 3 months now!! This is my only 2nd review on yelp ever, and I am glad I got my way around to this one because it's well deserved by The J-Team!

I can't be more happy to leave a positive review for Janki and her team, The J Team, on yelp! Because 2 years ago I was searching for a real estate agent on yelp and I found Janki to be the best fit for my house-hunting adventure. However, due to personal reasons, I had stopped looking for a house. Fast forward 2 years from 2014 to 2016, I was ready to buy myself a single family home and I reached out to Janki again!!! And I did not regret!!!!!

After our in-person meet and greet, Janki asked me few questions to really understand my needs because I was ready to buy a house but I didn't know what to look for. And being the professional and experienced real estate agent she is, she asked me questions that I didn't even think of asking myself (first time buying a house) before initiating my house-hunting experience. Answering those question for Janki, gave me confidence I needed to shop for a home and it sure gave me confidence in Janki because she really knows her profession and her social/people skills are outstanding! Any real estate agent can help you buy a home, but great ones will guide you in the right direction when you are lost and Janki undoubtedly is one great agent.

Janki and her team has given me the support and guidance throughout my home buying process. There was not a single question Janki hesitated to answer at any time of the day or night. She truly is a hard-worker despite of how successful she is. Her hard-work and experience is evident through her work and professionalism. I am a single guy in my late 20's so I would ask her questions that I'd normally discuss with my family or friends regrading buy a home, but having Janki on my side, I felt at ease.

Best of luck in the future and Bravo!

Cheers,
-Mrunal

Mr P. Edenvale, San Jose, CA 1/8/2017

In March,I met Janki at an Open House she listed.
My decision to move was dependent upon selling my current house.
Janki & team helped me with sell and purchase of homes.
Janki is honest & very easy to work with. Her team stays on top of issues and provide quick responses.
Especially, Janki is available round the clock, even if she is sick. Yes, very determined.
She is a hard worker
Their staging team is awesome.
I would recommend Janki & team any day, any time.

Ravi S. Pleasanton, CA 10/7/2016

Janki and her team rocks!

My wife and I are looking for our first home for more than four months since we decide to buy a house. We looked over 60 open houses and made couple offers with other agents without success before we worked with Janki. Janki definitely is the best. She is very knowledgeable and responsive. She gives us a lot good advice and our offer successfully get accepted from the seller with her advice. From the beginning that we worked with Janki, I know she is the right agent for us. I can tell she is really care about the buyer and seller. She has really good sense about the value of the property. I think we are really lucky to have her as our agent to purchase our first house.
She and her team prepared a well-organized purchasing guide for the new buyer. The guide is very informative and covers all the area you need to know during the house purchasing process. Janki and team gave us a lot help during our house inspection, loan application process. Everything went very smoothly with her and her team's help.

Again, Janki is the best. Highly recommended.

Tom S. Fremont, CA 4/11/2017

Janki and her outstanding team recently helped us to sell our home and purchase another for us. The process could have been incredibly stressful however we were so very thankful that we worked with Janki and her Team. J team is fully professional to navigate US on right direction to make it happen.
We strongly recommend Janki and her team to all our family, friends and everybody. With J team your real estate buying and selling gets really smooth. They will handle any real estate need very professionally and very passionately.
A huge Thank you J team and best of luck!!

Rajan P. Fremont, CA 6/27/2017

Janki and her amazing team recently helped us sell our home and purchase another. Being a contingent buyer can be an incredibly stressful thing but because of her incredible work ethic and helpful ways Janki steered my family in all the right directions.

Wether it was placing us in the hands of her great staging contact, or ensuring our windows and house were cleaned just before Open House Janki knows exactly what details are needed to sell a home. She walked us through her strategy for pricing the home and never once made us feel we were just a commission check to her.

Janki quickly learned our taste in homes and was great about only showing us houses that met our needs and fell within our budget. Never once did she push us to stretch beyond our means and she always helped us work through pros and cons when it came to deciding which home to make an offer on. Once offer time came she was great about steering us through the process.

We had an incredibly bad experience with our lender and it was Janki that helped make sure I understood all the intricacies of the loan. She also saw the struggles we were having and made sure to stay on top of the lender. Janki was always in our corner throughout the entire sale and purchase process.

As a busy working mom Janki understood that phone calls to to discuss house were not always easy for me...so she texted or emailed...she ultimately communicated in any way that was most convenient for me.

Janki works at "get sh%t done" pace and that is exactly why I love her. She always does whats best for her client.

Janki became not just an agent to my family but a friend!!

Stephanie P. Livermore, CA 11/12/2016

I would highly not recommend her for any house listing. From my own personal experience, she acts in the most unethical and unprofessional way while dealing. She will say good things initially acting as your buyer and seller agent. She will use your offer to work with competition to increase the house price. Finally she will work for her own benefits and sell the property to another buyer. My sincere request to avoid dealing with such agents. I would highly not trust the reviews as they are kind of requested from her own trusted people.

Trusted C. Fremont, CA 11/24/2017

Janki and team is amazing. She is very honest , quick and trust worthy. She helped us to close our house on the time. She make sure that all of our questions are being answered and follow up regularly, even make sure that lender is closing on time which is a key part In the Bay Area real estate market

P P. San Jose, CA 12/4/2017

Janki is all you need if you are looking for a real estate agent. She listens to your needs and gives expert advices on things to consider during home purchase. J and her team are very efficient, reliable and professional. After several months of searching (did i mention she's also patient), I wouldn't have "won" the bidding war on the house if not for Janki. Nothing beats the feeling of working with somebody who treats you like a family member and helping you every step.

Mystery G. Oakland Hills, Oakland, CA 2/10/2018

Our home search started more than an year ago, where in we met with a few realtors over a few weeks to figure out how the market looked like and get a general feel of it. Since we were first time buyers, we had a lot of pessimism and fear and hence dropped the idea of buying at that time, which we regret to this day.

A few months back, we thought we were in a better position financially to buy the home. Based on our prior experience with realtors we unanimously decided to go with Janki as she checked all our needs. Janki is very knowledgable about the Fremont area and has the right connections to make this process completely seamless. She listened to our requirements very carefully and helped us decide on the budget we should target for. It took some time for us to find the right home. But every home we wanted to give an offer, she would read through all the reports and guide us appropriately on what is fixable and what is not. Also she gives a rough quote on the expenses that will be incurred on the fixes. Finally after 2 months we finally bought our dream home. The home had a few offers, but Janki did her own research and let us know what is the right price we should put in and even though there were other higher offers, Janki and her contacts convinced the seller that we should be the one getting it.

Finally, she is a very very patient person. We have never seen her get angry even when we were hesitant to put offer at a certain price. The most important aspect to us was availability. With Janki you get responses to emails/calls at any time of the day/week. One instance that comes to my mind is her availability even when vacationing in Hawaii. Alas, Janki does not stop with just helping you buy the home, she is still helping us to this day clarifying our other questions and giving suggestions to make our move in very seamless.

We have never been so happy working with somebody to close a deal. And I highly recommend Janki for your realtor needs.

Santhosh D. San Francisco, CA/21/2017
Janki Patel
Please let me know how can I help you.